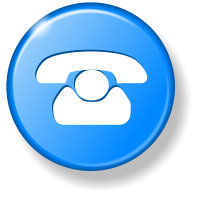 Do you want to swim with manatees or take a manatee tour? Maybe you just want to take pictures of Manatees. You can choose from several different Manatee Tours in Crystal River. Welcome to the world of Crystal River Manatee Tour & Dive! We have the package for you to choose from to make your West Indian Manatee tour a unique, exciting, and memorable one! Our Captains are well experienced and knowledgeable in the Manatee's activities and how they interact with humans. An experience with the West Indian Manatee is an experience that you will always remember! Since manatees prefer the absence of scuba bubbles, snorkeling is the way for "kids" of all ages to have a wonderful experience. Underwater video of your experience is also available by reservation and produced on DVD.
If swimming or snorkeling is your favorite way to enjoy the 72 degree flowing springs, Crystal River Manatee Tour & Dive also offers a variety of trips for the beginner to the most seasoned swimmer. And, we can help you arrange Rainbow River tours, deep sea, inshore, and bay fishing trips or experience an airboat ride.
Crystal River Manatee Tour & Dive is here for your enjoyment!
If you want to do it yourself, we rent kayaks, and canoes.
Come swim with the West Indian Manatee at Crystal River Manatee Tour & Dive! Our captains' knowledge, experience and enthusiasm is so infectious that our clients return several times each year and year after year, bringing other family members and friends to meet the endangered West Indian Manatee!
Crystal River Manatee Tour & Dive is looking forward to hearing from you. We await your visit for the "Experience Of A Lifetime"!
Please give a big thank you to Captain Jessie from "Jessie's Girls" from the Villages.  He made sure that everybody was comfortable and that every one of us had a great experience - which wasn't easy with our group!  It was a super fun adventure and we'll be sure to recommend your company to others.
Peggy
Scalloping in Crystal River is Great this Season! Very Large Scallops and Big Numbers!
Come get your limit on Scallop!
No License Needed, Free Ice, Water and Scallop Cleaning
 
Manatee Tour & Dive conducts snorkeling tours year around
at 7:30am,10:00am, 11:00am, 1:00pm and 2:00pm.
 
Senior & Group discounts available!
 Cancellation Policy
We require 48 hours notification for parties of  if you wish to cancel a tour.  This is consistent with airline, car rental agency and hotel policies.  If you have reserved a tour for a group of 10 or more, we require a 3-week cancellation notice.  We will not refund short-notice cancellations.  We pre-charge all credit card reservations for the cost of the tour.  We have always required a credit card to hold a reservation.  Unfortunately, we have had a lot of people reserve spots on a tour and then not show up.  We make a commitment to you, who often travel long distances to get here, that you will have a seat on one of our boats.  We need the same commitment from you that you will arrive and be on time.  Otherwise, we needlessly disappoint someone else who would have liked your space(s) on the tour and / or we pay a Captain that we did not need.  This cancellation policy is to give us time to re-sell any seats left vacant and helps us keep our prices reasonable for you.  Thank you for understanding.
TOUR CANCELLATION
In order to ensure all of our customer's satisfaction and to be fair, our cancellation policy for our tours/activities is within 7 days after booking is made. If you need to cancel, and it is more than 7 days after the booking date, you will receive a rain check, which has no expiration date.
If Manatee Tour and Dive needs to  cancel due to weather, you will also receive a rain check, with has no expiration date.
Manatee Tour & Dive
36 N.E. 4th Street
Crystal River Florida
34429
Toll free 1-888-732-2692
Local 1-352-795-1333